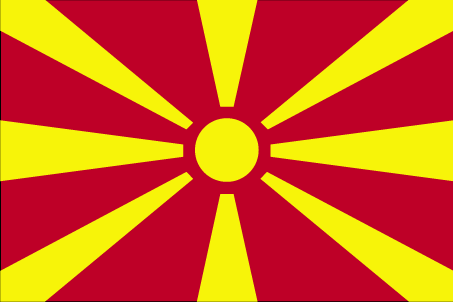 | Capital | Area | Languages | Population | Currency |
| --- | --- | --- | --- | --- |
| | | | | |
The United States and Macedonia have enjoyed good bilateral relations since Macedonia gained its independence in 1991 and enjoy a cooperative relationship across a broad range of political, economic, cultural, military, and social issues. With targeted technical assistance for democracy and economic reforms, defense reforms, and projects to strengthen rule of law and improve education, the United States has supported Macedonia's progress in building a democratic, secure, and market-oriented multiethnic society.
Under its North Atlantic Treaty Organization (NATO) Membership Action Plan, Macedonia has made strong strides on major reforms and reconstruction of its armed forces toward the goal of building and sustaining a modern, professional defense force of about 12,000 troops that is fully interoperable with NATO.
Macedonia has welcomed close cooperation with the U.S. military and seeks to deepen this relationship as it restructures its forces.
Macedonia continues to play an indispensable role in supporting NATO's as the Kosovo Force's (KFOR) rear area, hosting the logistical supply line for KFOR troops in Kosovo. Macedonia is the largest per-capita contributor to the NATO operation in Afghanistan, having contributed 790 troops since 2002. Macedonia also contributes to the EU mission in Bosnia and Herzegovina and has contributed troops to international coalition operations in Iraq.