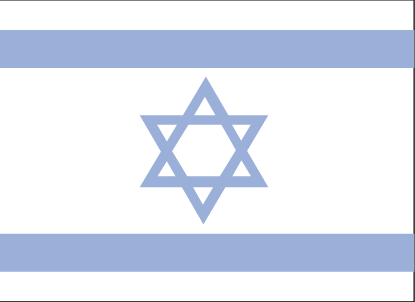 | Capital | Area | Languages | Population | Currency |
| --- | --- | --- | --- | --- |
| | | | | |
Israel has given high priority to gaining wide acceptance as a sovereign state with an important international role. Commitment to Israel's security and well being has been a cornerstone of U.S. policy in the Middle East since Israel's founding in 1948, in which the United States played a key supporting role.
Israel's ground, air, and naval forces, known as the Israel Defense Force (IDF), fall under the command of a single general staff. Conscription is universal for Jewish men and women over the age of 18, although exemptions may be made on religious grounds. The U.S. and Israel participate in joint military planning and combined exercises, and have collaborated on military research and weapons development.
On a bilateral level, relations between the United States and Israel are continually strengthening in every field. There are bilateral science and technology efforts; the U.S.-Israeli Education Foundation; the Joint Economic Development Group; the Joint Counterterrorism Group, designed to enhance cooperation in fighting terrorism; and a high-level Strategic Dialogue.
There are approximately 150 U.S. service members and defense personnel at various assignments in Israel, though there are no U.S. bases there. Additionally, the U.S. and Israel have several agreements including: Joint Political, Security, and Economic cooperation; Acquisition and Cross-Servicing; Status of Forces; Prevention of the Supply of Arms and Related Materiel to Terrorist Groups; War Reserve Stockpile for Allies; U.S.-Israel Reciprocal Defense Procurement; and others. Israel participates in various engagements and exercises with the U.S. military including: Sentinal Star, pilot exchange, Noble Dina, and others.
For further information please go to the US Embassy Israel website: