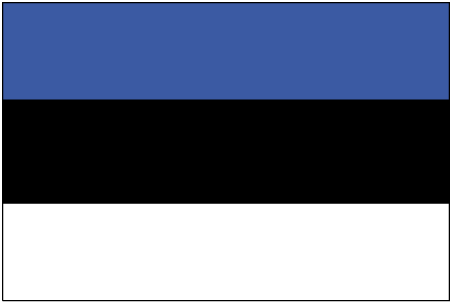 | Capital | Area | Languages | Population | Currency |
| --- | --- | --- | --- | --- |
| | | | | |
The relationship between Estonia and the United States of America has been constant and strong since 1991. The United States and Estonia are important allies and partners. It is deeply committed to good transatlantic relations and to promoting democracy and free-market economic policy globally.
Estonia deploys military personnel to support UN, NATO, and coalition military operations around the world. Estonia currently has troops in Afghanistan serving alongside their American counterparts, Kosovo, Bosnia, off the coast of Somalia, Lebanon, and participates in the NATO training mission in Iraq (NTM-I). There is an Acquisition and Cross-Servicing Agreement in place and Estonia provides Lift and Sustain support for Operation Enduring Freedom.
The Estonian military, as well as those of the other Baltic nations of Latvia and Lithuania, participates with the U.S. annually in exercise Sabre Strike, a multinational air and land forces training event.
Tallinn, Estonia's capital, is the home of the NATO Cyber Center for Excellence.
Estonia has active development assistance programs in many of the former Soviet countries (with a focus on Georgia, Ukraine, Belarus, and Moldova), as well as in Afghanistan.